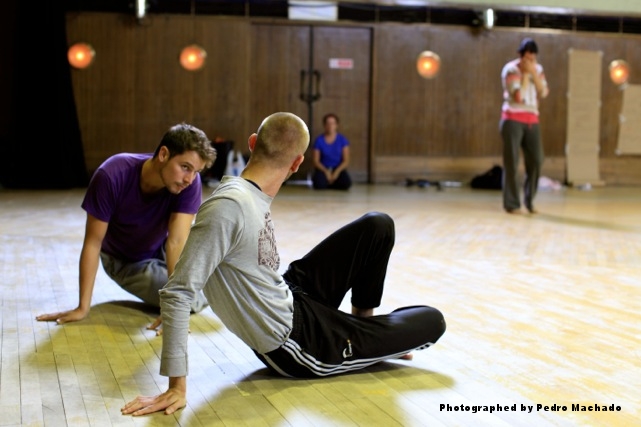 Andrew works tightly with improvisation techniques. His improvisation class is built-up on a series of exercises, to practice instant composition and explore the complexities of coordination. The focus is on composition by exercising individual articulation and ensemble work. The overall aim is to facilitate group cohesion, and a sense of individual expression within the group.
Having worked with Candoco dance company and frequented artist working with a somatic approach to dance, I am interested in working with the body as it is experienced from within, rather than by the way it is looked at from the outside.
Professional training/Improvisation workshops:
Roehampton University, 2016
Egham University, 2016
Candoco Inclusive dance workshops and residencies for disabled and non-disabled dancers:
Marjanishvili Theatre, Georgia 2013
Stanislavski State Russian Drama Theatre, Armenia 2013
Tirana University of the Arts, Albania 2013
Hanoi youth company, Vietnam 2013
Norrlandsoperan, Sweden 2014
Ballett Hagen, Germany 2015
Antwerp Royal Conservatoire, Belgium 2015
Marseille festival, France 2015
Hofesh Shechter, Junior Company, UK 2015
Candoco T.T.I. Teacher Training Intensive. Inclusive dance for teachers:
LICA Lancaster University, UK 2013
Dansehallerne, Copenhagen, Danemark 2014
Greenwich Dance Agency UK 2014
Independent Dance, UK 2015
Aspire Center for Spinal Injury, UK, 2009
Intensive Contemporary dance workshops 2009. Adults/Children.
Janine Mengôme dance school and Léopold Sédar Senghor primary school, Gabon